While most time I focus on how designing our life relates to interior design, I recognize that much of efforts towards designing our lives has to do with our own habits or those of our children. My most recent graphic design project has to do with helping our children learn discipline and understand how good choices lead to privileges and bad choices leads to the removal of those privileges. In essence, their decisions shape their well being and their ability to enjoy their life. What a great lesson!
Here is the basic design for the
Custom Children's Privilege Steps Chart
: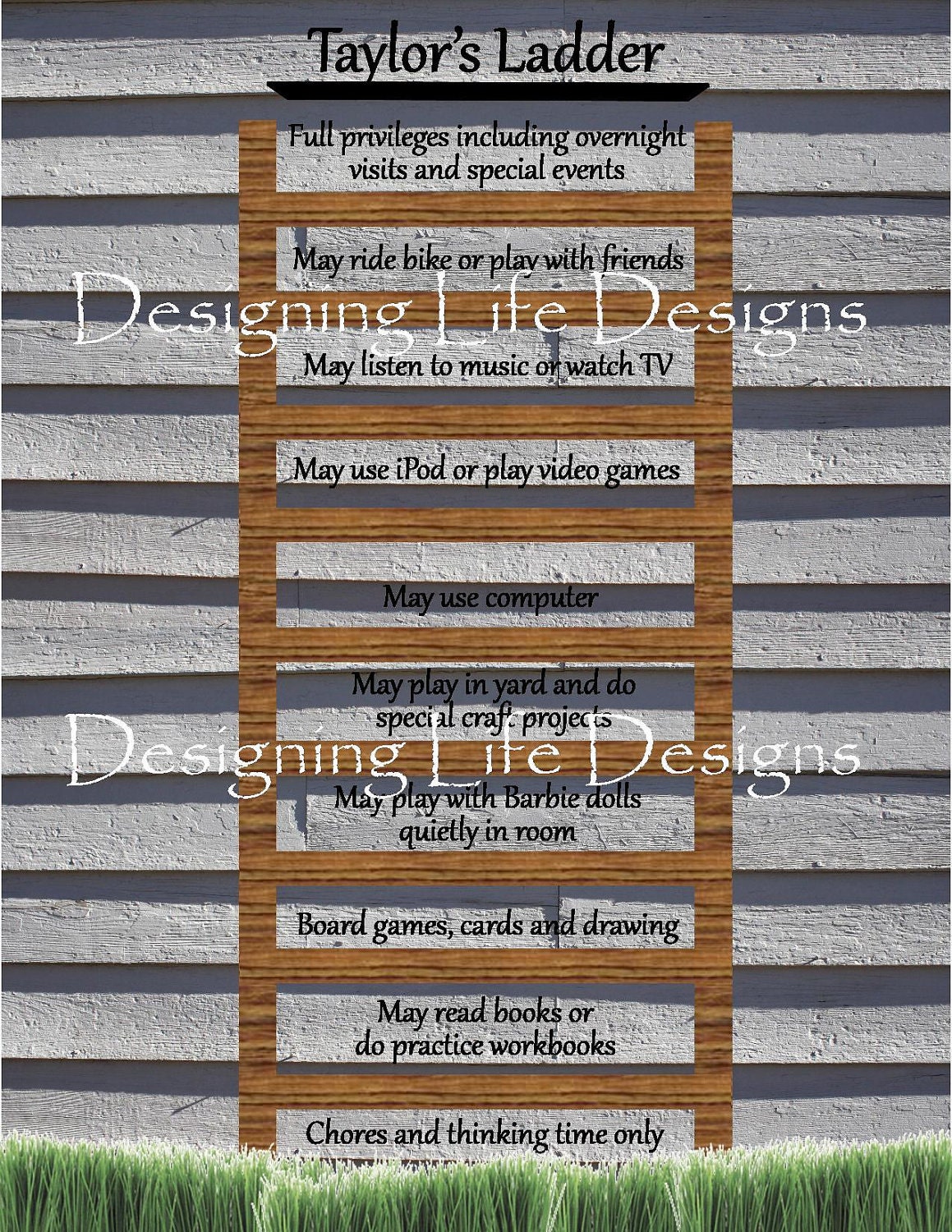 I offer to customize the PDF to match the child's name, the child's activities, and the parent's wishes for what privileges will be included on the chart. This makes the chart personal to the child, applicable to their situation, and very usable for parents who are attempting to teach their child personal discipline.
In the mindset of designing your life, what areas of your children's life do you allow to happen without any design? Which of those are helpful for your child's imagination and which of them need to be intentionally organized and designed? As parents, we must be intentional about our child's development and help them to design their life. A privilege chart may be helpful for a child, but maybe a schedule would be more beneficial. Each child is unique and has different developmental needs.
If you have need of a child's schedule, privilege chart, or any other developmental PDF, please contact me and I'd be happy to customize them to your needs.
www.designinglife.etsy.com