As a designer, I have the challenge to learn a client's tastes, likes, and dislikes and help them to decorate their home according to what works best for them and what will bring them the most enjoyment. However, my own taste and style often differs greatly from that of each client. My job with my clients is to make their house their style, but in my own home and life I get to do my own thing and have my own style.
My latest creations for my Etsy shop are just that, my own style. Personally, I'm eclectic, unusual, out of the box, bright, spontaneous, and passionate. My artwork tends to reflect those traits. Let me introduce you to my newest Etsy products.
abstract "clip art" clip board
During my college days, I had a brown clip board that screamed "Boring!" and never inspired me to write more than a couple words. For me, creativity is often spawned from unbearable moments of boredom. I began to doodle on my clip board, then I began to splot the clip board with white out, after that I tortured it with a sharpie. Finally, when I got back to my dorm I pulled out the heavy artillery. I used various hues of paint and all of the sudden my clip board was anything but boring. I had created an inspirational work of art that happened to be utilized as a clip board. These clip boards pictured on the right are the first three reinterpretations of my original clip board. I hope one of them brings you as much inspiration in your writing as my college clip board brought me.
Clip Board 1:
http://www.etsy.com/listing/88809335/clip-art-clipboard-functional-art-work
This clip board is definitely a good choice for a guy. It's a mixture of sci-fi and mystery with the green, silver, black, and white hues.
Clip Board 2:
http://www.etsy.com/listing/88810125/clip-art-clipboard-functional-art-work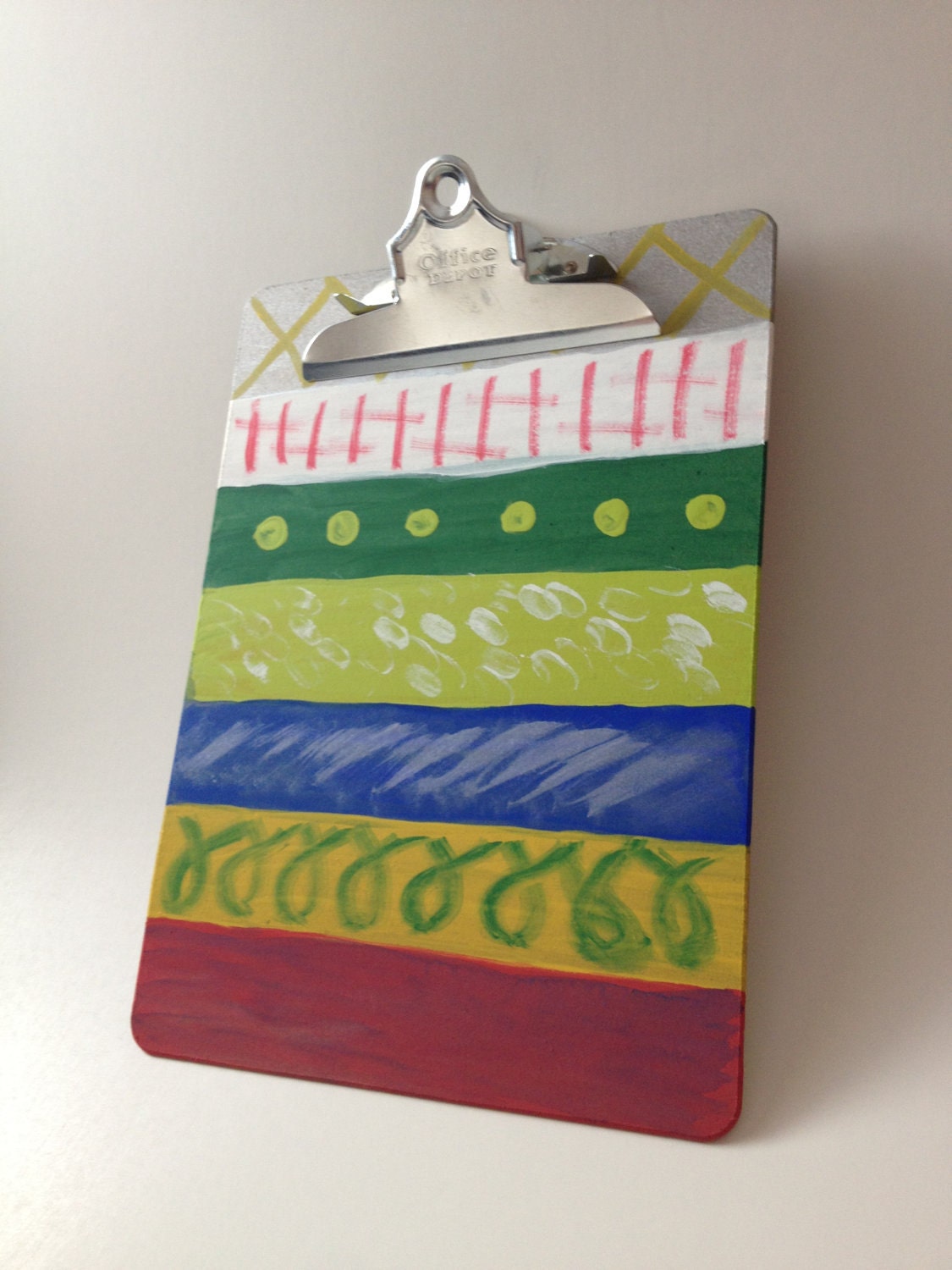 Whether you work in education or simply love bright and beautiful colors, this clip board portrays patterns and colors to the inth degree. Red on white, silver on blue, each stripe has a different pattern to offer.
Clip Board 3:
http://www.etsy.com/listing/88810945/clip-art-clipboard-functional-art-work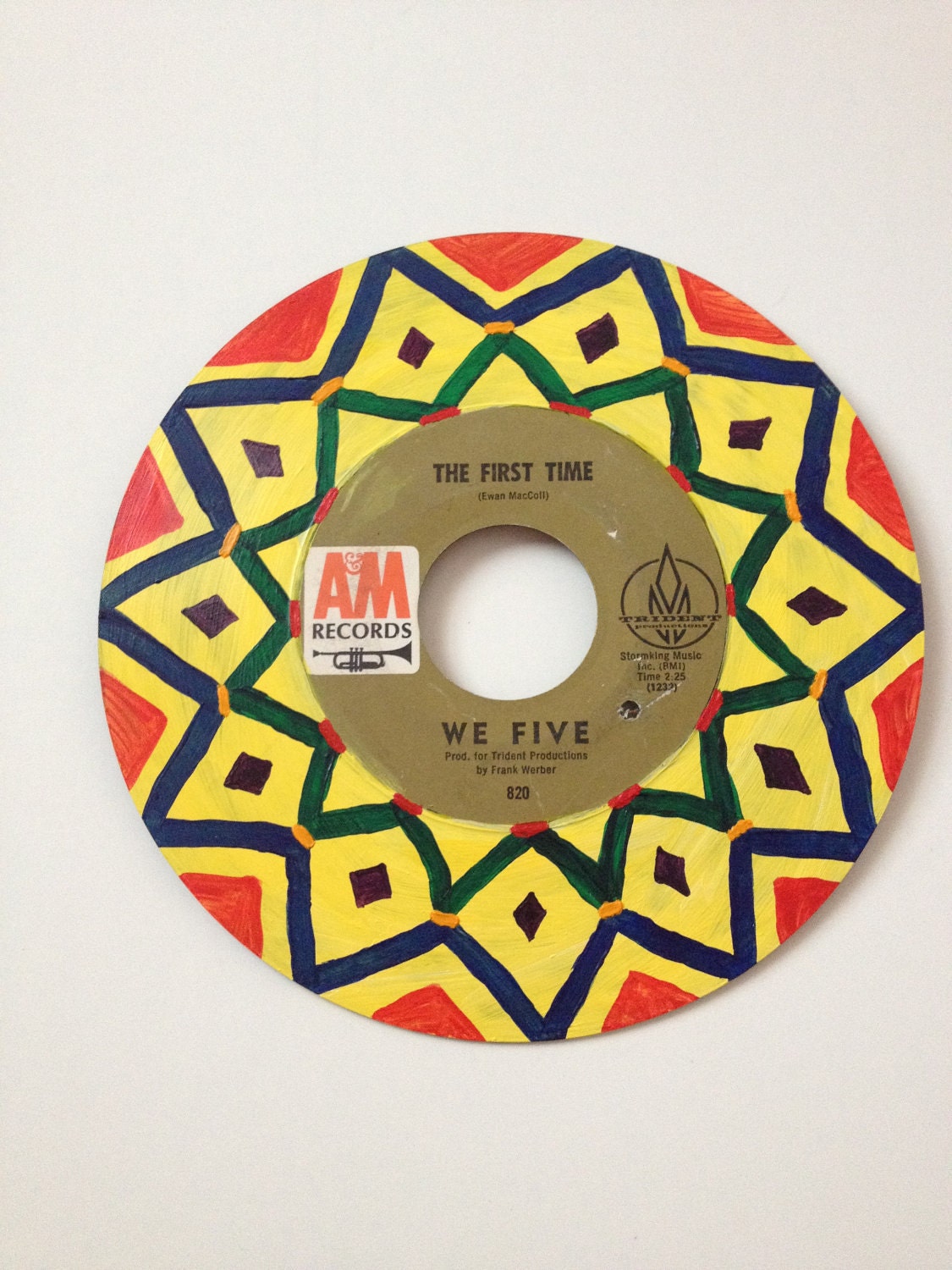 First Time OOAK Painting - Vinyl Record Art
recycled record art work
The other recent painted work of art that I have recently completed is my "The First Time" vinyl record acrylic painting. I thought it tremendously appropriate to choose the 45 record labeled "The First Time" for my first attempt at painting one of the vinyl records. I'm simply corny like that. It is also available for sale on my Etsy Shop. Let me know if you would like a custom painted 45 records. I have 198 records still left in my 45 record collection, so I'm sure I'll be able to fulfill your request!
First Time Record Art:
http://www.etsy.com/listing/88812944/first-time-ooak-original-painting-vinyl