Designing Life has been featured on Heart Handmade's site today:
http://www.hearthandmadeblog.com/home-decor/
I am very thankful for sites like Heart Handmade that seek to express the importance of buying from real people making real handmade items, whether digital designs or crafts. This Christmas Season I am seeking to buy more goods directly from the source. Sure, I am still visiting Target and checking out Amazon, but I am also buying more meaningful, personal gifts from Etsy.
jewelry
Etsy has some of the best handcrafted jewelry for sale at very affordable prices. At times I find myself standing at a department store looking at the racks and racks of cheap jewelry just itching to find the "perfect" piece, but I'm realizing that it is much better to depend on the craftmanship and detail of Etsy sellers rather than giving my business to large retailers who care nothing about whether their jewelry will last more than a week. If I do have a problem, Etsy sellers are more than helpful to work out a solution. Most times, there are no problems at all because the Etsy jewelry makers take pride in their work. I choose to trust in a craftsman (or woman!) not a mass retailer.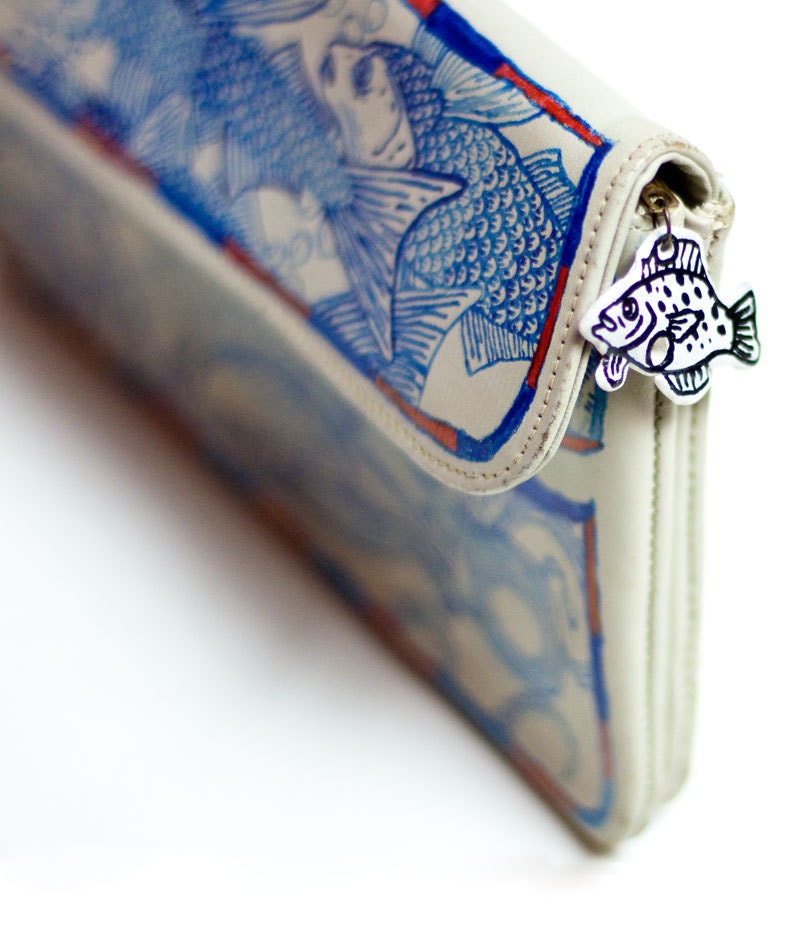 Adventure at Sea: Hand Painted Purse
Etsy Shop: Louche Lab
purses
I have a policy. I want to put more money into my purse than what I spend on the purse. This makes me a stingy purse purchaser. In my opinon, Coach and Prada can keep their over priced "corvette" purses! Thus Etsy is the ideal place to find affordable, stylish purses! I fully expect that some of the Etsy sellers will progress to fashion designer stardom due to their unique and breathtaking designs. Until then, I am more than happy to fund their passions by buying their wonderful purse creations. Consider buying a Etsy purse as a Christmas gift this Holiday season.

artwork
Personally, I feel that artwork is one of the most precious gifts that can be given. That is, real art. A random print from Kohls or from TJMaxx really doesn't count. What time did the mass retailer spend preparing the piece? Did they pour their heart into making the machines pump out copy after copy? No way! Etsy artisans pour out thier time and their hearts into each piece of artwork. Even prints are an expression of dedication in cropping, matting, and framing. My husband bought me a wonderful teapot print from
The Joy of Color
who is all the way in Israel as well as an original painting by
Mad Art
. . . I ADORE them both. Want to give a fantastic Christmas gift? Buy a masterpiece for your loved one!
These products are only a few examples of the Etsy shops wares, just imagine what you can find to cross another person off your Christmas list!