Examples of Repurposed Home Decor from Etsy
We all have them. Home decor items that no longer serve their purpose, think Ariel with a drinking glass. The desk that was supposed to help the family pay the bills that instead is a host to papers of all sorts in assorted stacks and piles. The wreath that looked wonderful for a few months and then lost a few shades to the sun. The question isn't whether we have them, but what to do with all these items that take up space and no longer serve their original purpose.
Repurposing means taking an item and redefining what it is used for either by using it in a different manner or giving it an overhaul. This either takes loads of creativity or a nudge in the right direction. These days repurposed items are hot commodities. Why have the same old objects when you can have new products created with the old ones?! Let your mind expand and your imagination run wild while we look through some creatively repurposed items found on Etsy.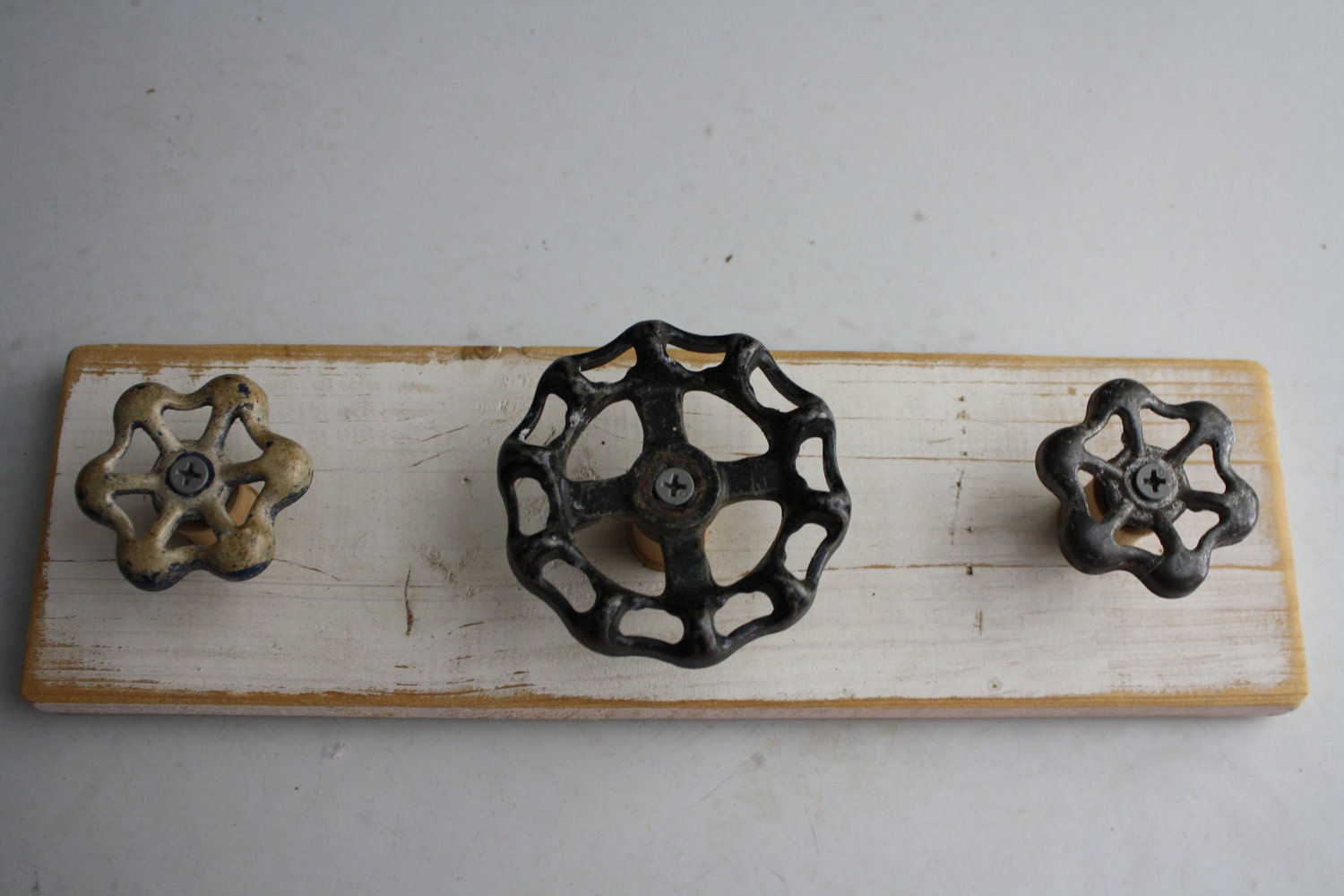 repurposed spigot towel rack
Here before you is a work of art, a towel rack composed of spigots. Since I personally cannot resist placing my towels on dresser knobs, what could possibly be better than instead placing my towel on a wonderful spigot?
Etsy Shop:
http://www.etsy.com/shop/ElijahsAttic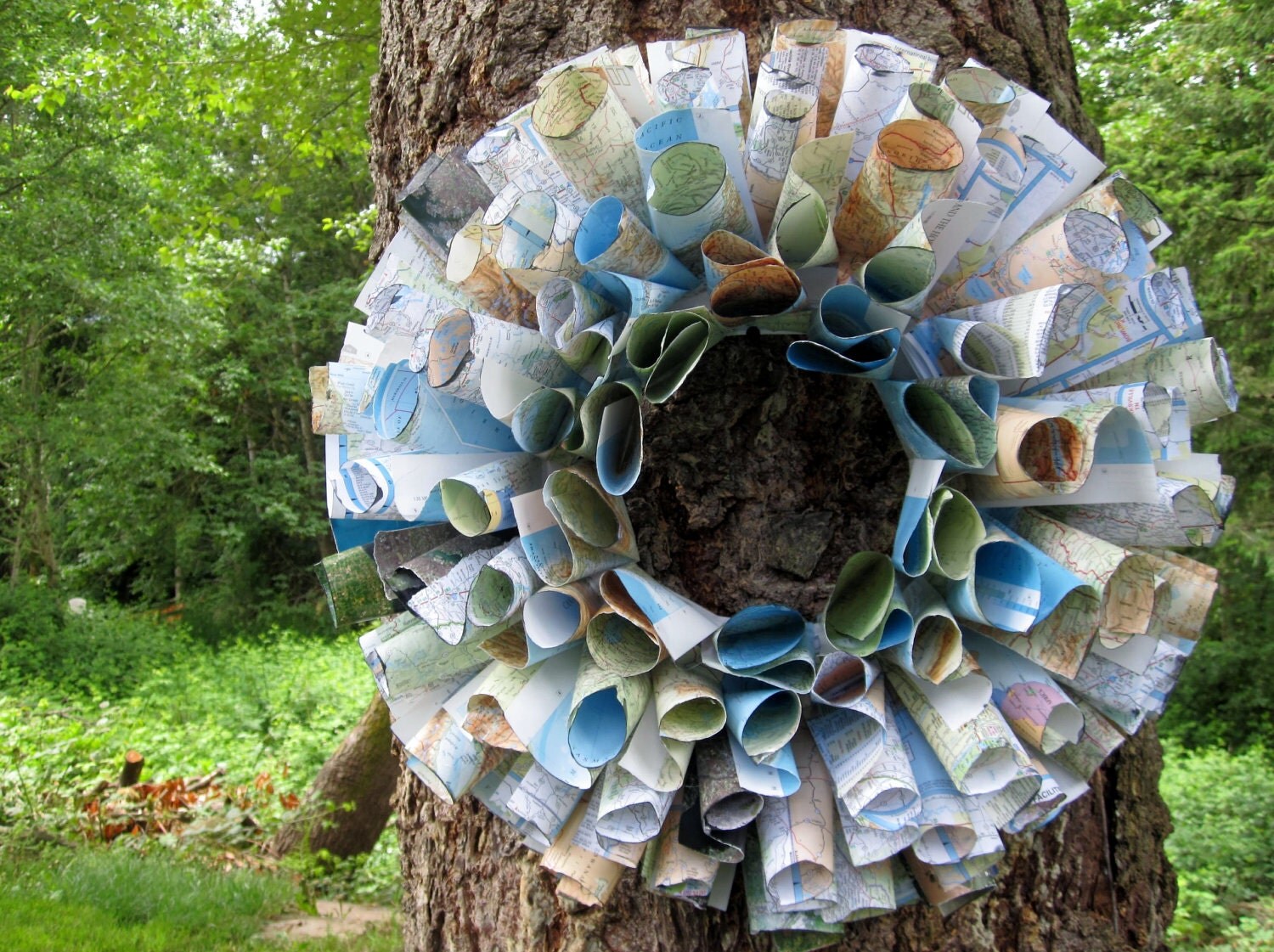 map wreath
You see an old atlas where another might see a stash of charm. Why throw away what you can use? This wreath was made with old maps, and you can do the same with an old atlas or even a book that has outlived its usefulness. Rather than seeing these things as one more item taking up room, consider repurposing them as craft materials!
Etsy Shop:
http://www.etsy.com/shop/Houseof3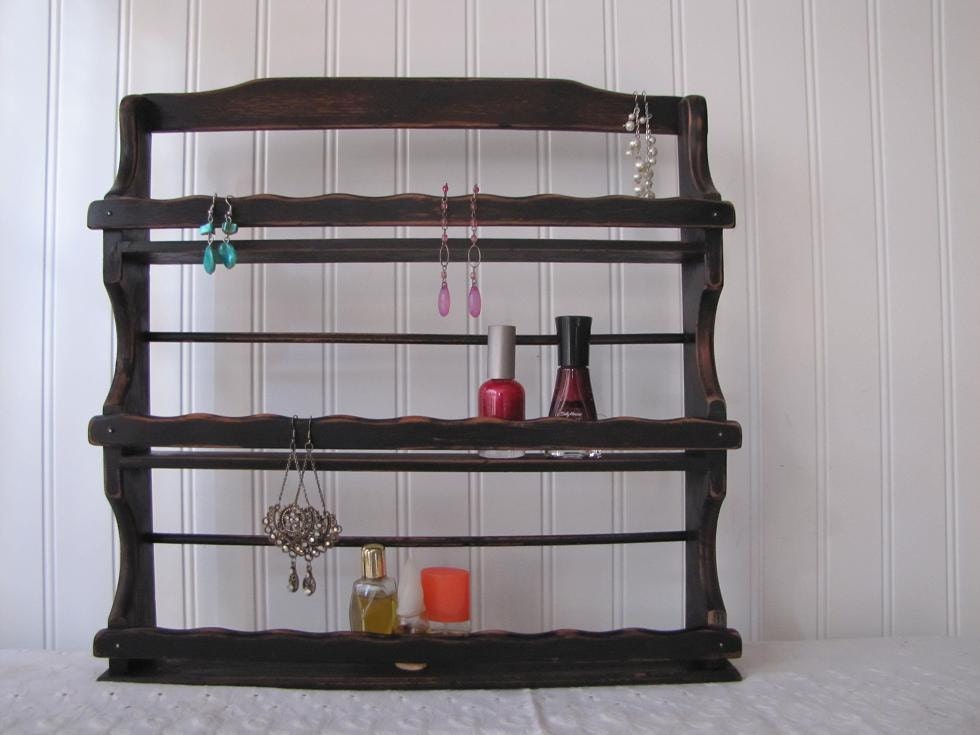 repurposed spice rack vanity organizer
If you upgrade your spice rack, don't get rid of the old one. You can use it in your bedroom or bathroom! Repurpose your spice rack as a vanity organizer. Hang earrings on the front for easy access and place nail polish, perfume bottles, and make up in the spice holder. Excellent way to store your beauty items and an excellent reuse of old home decor!
Etsy Shop:
http://www.etsy.com/shop/packratdiva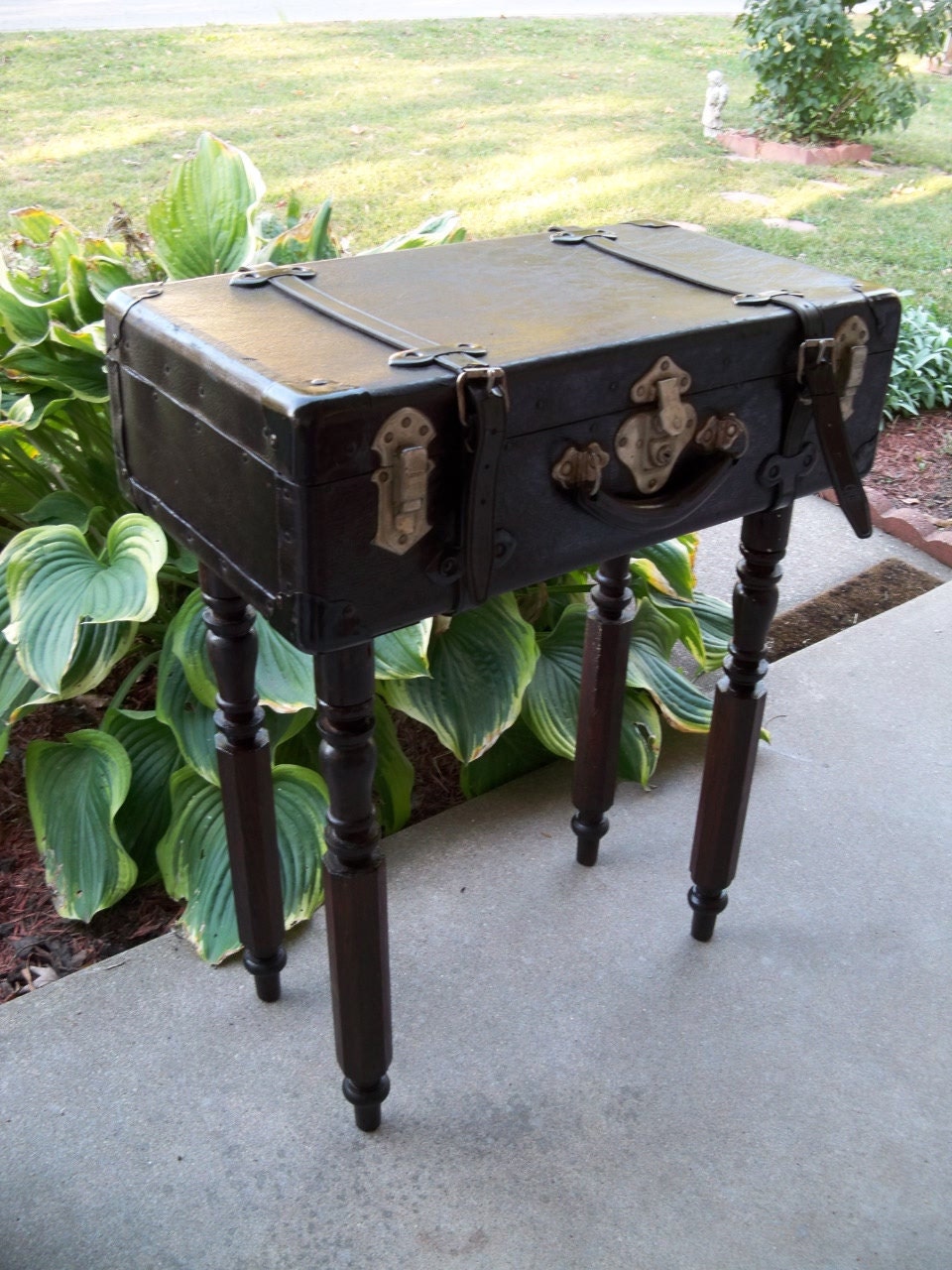 suitcase nightstand
When is a suitcase no longer a suitcase? When it's a table! This vintage suitcase has been repurposed as a nightstand. Not only can you dream of traveling beside such a classy piece of furniture, but you can also pack your bags . . . or your nightstand with plenty of books. Storage and style!
Etsy Shop:
http://www.etsy.com/shop/MrsRekamepip
Repurposed Home Decor = endless options
The options are endless for repurposing home decor. An old coffee table can be painted to serve as a children's train table. An old vanity can be sawed in half to create to seperate bedside tables. Now, before you get ready to throw an household item away ask yourself if you can reinvent the item through repurposing!